ProfitCents
Financial analysis reports for better client relationships
This suite of reports allows you to choose the automated financial analysis report that's most effective for your current or prospective client and best for your consulting engagements.
Use industry data reports to build value with prospective clients
Identify industries to target
Use easy-to-generate reports to grow consulting revenue
Visualize a business' financial performance over time, showing strengths and weaknesses
Request Information
Industry Data
Benchmark businesses with the largest database of real-time, private-company financial data. ProfitCents aggregates financial statements from accounting firms, banks, and credit unions through a cooperative data model.
Accurate benchmarking data
More than 1,400 industries
60 ratios and metrics
Easy insight into industry trends
Request Information
Narrative Financial Analysis
Advisors use the narrative report with clients to provide them with a deeper understanding of their financial health. The narrative report turns financial statements into a plain language narrative text that accountants use to help their clients make better business decisions.
Easy to understand language
Graphics showing strengths and weaknesses
Historical and peer comparisons
Customizable report including the firm's brand
Request Information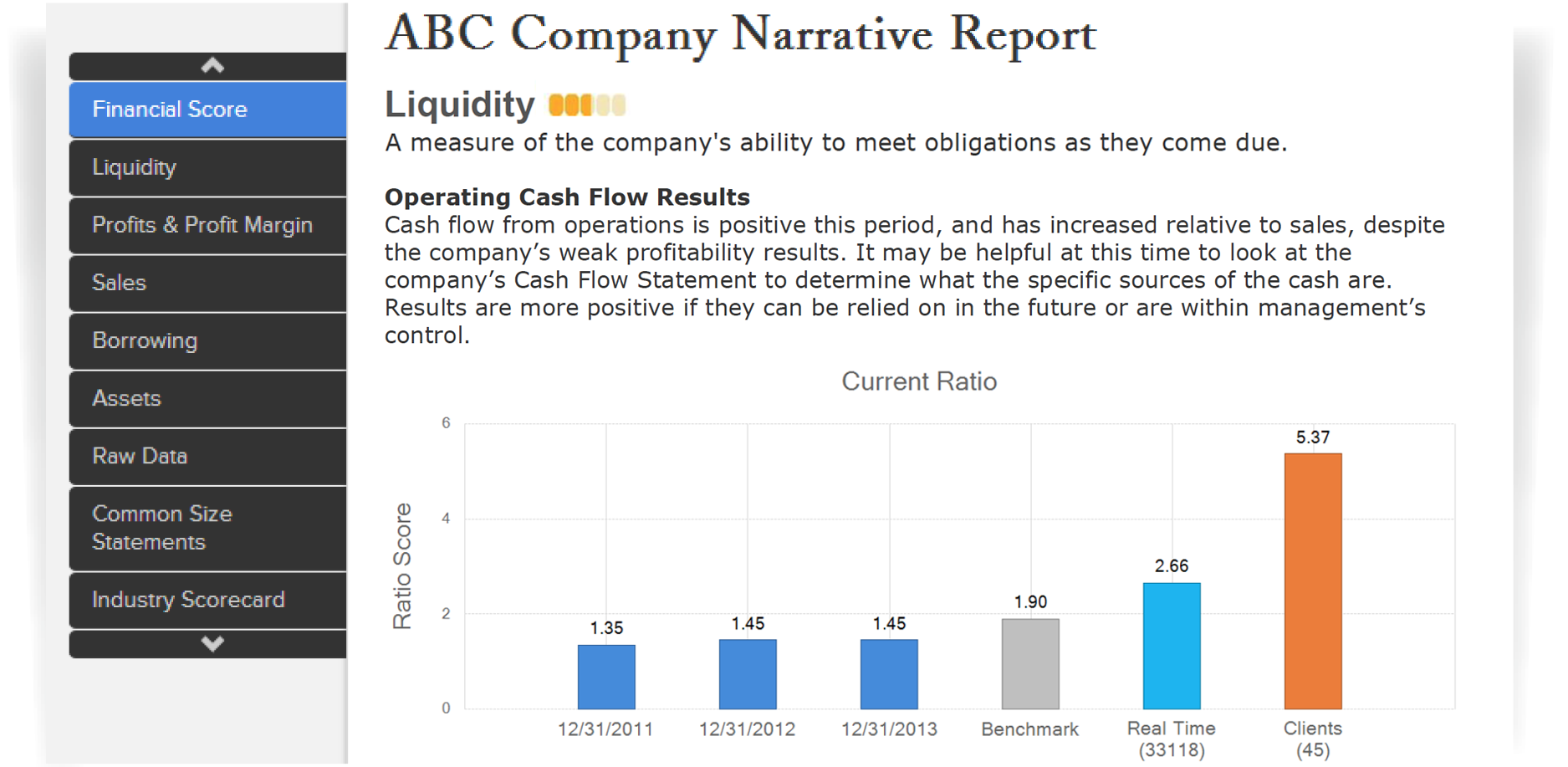 Projection Analysis
Advisors use the projection solution to quickly perform "what-if" scenarios and show clients how certain changes in their business can positively impact their financial condition. Use the toggles to illustrate where their business will be given certain growth assumptions, expenses, major purchases, etc. The report can also provide an informal valuation to strengthen succession planning.
Leverages peer benchmarks
Exportable to Excel
Customizable report, including your firm's brand
Request Information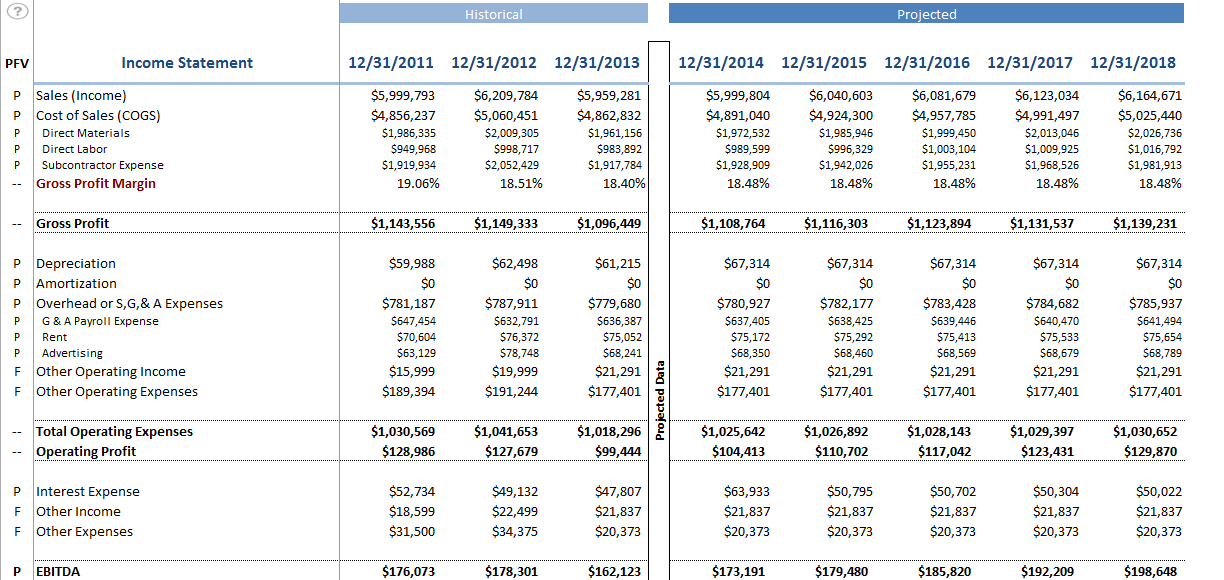 Audit and Reviews
Accounting firms use ProfitCents to streamline preliminary analytics and document expected value calculations when auditing for-profit companies, non-profit organizations, government entities, and financial institutions. ProfitCents also documents the risk assessment phase of each engagement and ensures consistency in the methodology and reporting. By using ratio and vertical analysis with a narrative deliverable that is easy to understand, auditors can enhance an exit conference and impress peer reviewers.
Analyze For-Profit Companies, Nonprofit Organizations, Government Entities, Financial Institutions
Provide consistent and logical expected values
Most robust report, including comprehensive analysis of text, graphs, ratios, trends, and industry comparisons
Request Information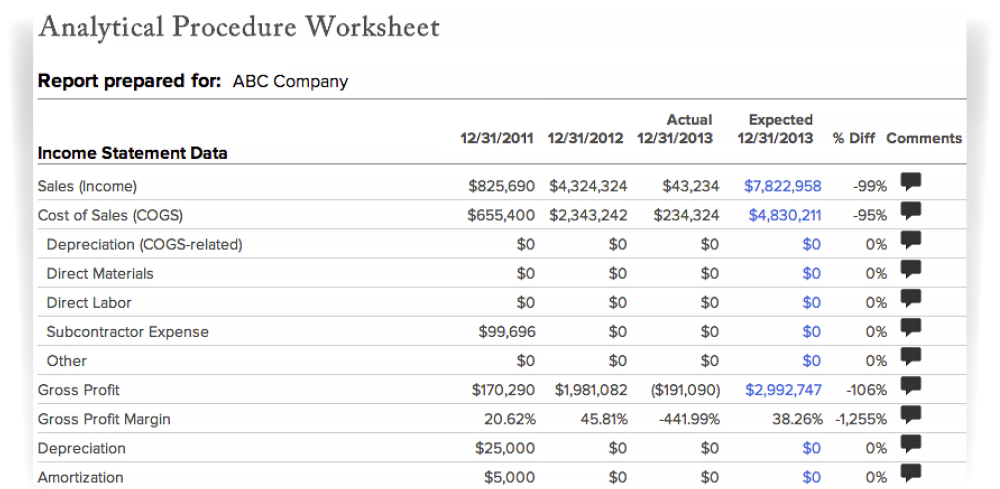 Importing Client Data
ProfitCents gives you multiple options for how to get business client data into the system. In addition to easy-to-follow data entry screens, you can try these solutions.
Electronic Tax Return Reader
ProfitCents integrates with accounting and tax software to simplify your firm's ability to provide actionable business advice to clients. Digital PDF tax returns from these tools can be imported automatically: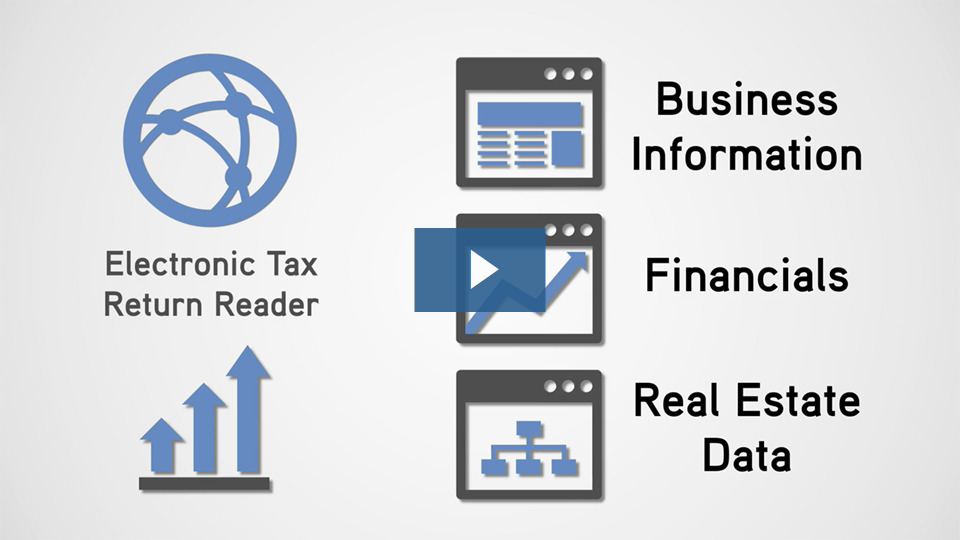 Accounting Software Integrations
Additionally, your firm can set up a connection between ProfitCents and these accounting packages to streamline financial statement analysis:
QuickBooks® Online
QuickBooks®
CCH® Prosystem fx® Engagement
Xero
Caseware
Accounting CS
Excel Integrator
Client data in accounting software that doesn't integrate with ProfitCents can also be uploaded from Excel. Just export from the package and then import using this template.